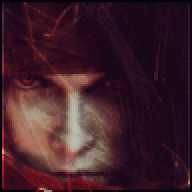 Joined

Feb 11, 2009
Messages

292
Trophies

0
XP
Country
​
With the upcoming release of Final Fantasy XIV: Realm Reborn I felt the need to discuss the game and noticed that there didn't seem to be a thread for it.. so here it is!​
​
As you may or may not know, FFXIV Realm Reborn, is a reboot/Sequel/complete upgrade from the original FFXIV and everything I've seen so far looks amazing from the graphics to the cutscenes and even the cute little chocobo riding Lalafells.​
I'm more excited about this game currently than I am for Lightning Returns despite being one of few fans that actually liked XIII and it's sequel it's not hard to see why..​
​
I'm going to be playing the PS3 version seeing as my PC is more of the.. classic design but seeing as the servers are linked I don't see a problem with getting either version if your PC can't run it like mine.. the only problem I have is that can only efford to pre-order the standard edition with the bonuses but I really want that Coeurl mount......​
​
Are you excited about FFXIV:RR or are you worried because of FFXIV 1.0's terrible reception? Feel free to discuss!​
​
​
​