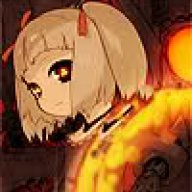 Joined

Dec 2, 2007
Messages

1,701
Trophies

0
Website
XP
Country
feels so goooood man.
i have a bunch friends who are a still in high school. most of them are finishing this year and have just gone into exam period. these end of semester exams are probably going to be the most important exams they'll ever do. it'll pretty much determine their overall grade for each subject as well their OP.

so i get on msn;

"hey man, i've got a maths exam next week, how do i do this?"
"sup, can you help me with my chemistry?"
"Hey, hows it going, i head you did pretty well in physics, do you have time to help me with a bit of study?"
"Dude, maths exam soon, i'm so screwed, help?"

also a bunch of them still have assignments to do.

"hey, do you still have your english assignment?"
"Can i have a look at your Maths investigation if you've still got it?"
"I heard you did music, can you help me with my composition?"

so glad i've finished high school. depending on who it is, i'll just laugh and go back to doing whatever i'm doing.

kind of same situation with uni. a lot of my friends are still on their exams.

"you're doing engineering right? means you're doing a subject on calculus yeah? can you help me with this?"
"you've got free time, wanna help with my assignment?

all because i finished my exam within the first week of exam period.

the past 2 weeks i've doing nothing but, sleeping, eating, gaming, watching anime, listening to music and building kits. so gooooooood.