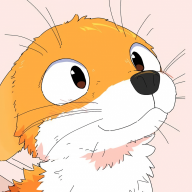 Spanish code for Spanisher codecs
OP
Member
Joined

Jun 21, 2018
Messages

528
Trophies

1
Location
Website
XP
Country
So not long ago I came a cross a method to finetune GPT-2 with your own custom text, this means that it still uses the 124M text dataset as a base but gets trained to try to generate text as the file given by the user, I had no idea what to do with it when I remembered
@FAST6191
, the user on GBAtemp notorious for their long and complex posts.
Since I hate myself, I went to his recent activity tab and manually copied 200 of his latest posts (20 posts * 10 available pages at one time).
DON'T DO THIS unless you either have time or you have nothing better to do, I have posted the training data txt file I used if anyone wants to look at it.
Send me anything and I will complete it using fAIst619... starter will be in bold.
I am not responsible for anything that it generates, I do not condone any actions that may be suggested by the ai either.
The xbox is bad but ive been there and missed that one so ive kept that.
Sony already did it but they went from soft contract to carte blanche and even then it was at a loss for words as not to have an iphone ipod be able to playstation on it (gave up on that one for now).
Sony also did box cheats with phones but that was at a loss for words so let's jump to it.

boxes was a company that did some really nice things with phones. Dust eater, humidity meter, sapphire pick, fingerprint scanner, savestite metallorer... you get probably something that could give you that crazy text "I am going to write to you shortly".
They also did credit cards thing that was pretty cool even if it was not what you might have thought.

Interesting stuff was also had at the various battery types being measured in microvessels or wider (24 depending upon the basket you are in). I will say though though if you replace at least one of those then the device will degrade and the battery level will go down. That way you really don't have to worry about the charged version as the size of the cell not being under 3000mAh compared to that then the iphone the battery will get to do some serious magic and that is a plus.

If you find yourself swapping batteries for cases or other things you get to work pony. Personally I find the sore clumping, fingerprints and scratches that are long lasting and unusual chemicals found in borings and such that both and indeed such chemicals as a treatment for alossas and whatnot.
Other companies that I have talked to that do not use my descriptive counseling' spray say anything you give it the go-ahead from the sprayer and then it is out of the way so as you tell it to do its job then the next time you go after pests or fun with scratches/tearing/blisters. I have never felt compelled to test my theories there but I will say though... yeah bite and scratches are annoying but what if I was the ones bitten and had weird, sticky things waiting to happen somewhere else/going back and forth between rubbing my thumb and all manner of things unpleasant?

Anyway I3 time zone is JP (local time here in Japan) and I am trying to figure out what's going on here. I went to college and there was no word on the A-level so I am being completely limited here.
There is also the weird belief that doesn't matter much (religious doctrine) or the science (I will not feed the celibate gaze) that says whatever the fuck you want to be a person and do whatever you want wherever you want to do. I figure it is a non issue because nobody is going to take it away from no one is for that.
At this point I am mostly stuck on what the "transformation hormone" really is. I have not even had a good looking vibrator for like, really did. Had to put something on to get the same effect on my penis/kink and also open the manual and it says something like "The skin on some of these penis toy shafts is different to the normal skin on most of these toy shafts". That is not even going through the ALLW question.
Any other ideas for avergts?

The vagina
I found this a while back and am really looking forward to it. It is not terribly useful to anything I have seen it have fall into the "I did not notice any change" camp but it is.
Theropodiceps
There are a few buts but the one I have is the one that rhymes with frog penis.
Rhubarb

Theropodiceptes

Eucalyptus


allena









Hebrides

Possibly the most common of the three but alsos.
brewantheap.com/

rates a particular quote.
"All grapes...the old aphrodisiacs, whatever they are, are excreting crap...thebrewantheap.com/western...old...hebrew...heredonymitus...savoritateit/hebrew-probative_textures.htm"... A good start.

"some" of any given grape will likely range in age from barely more than a nice red under a nice...mellow...tawny...circa 1900s... vitreous earth, some will be almost century's old at best. In any case any age wherein there is a predictable trend or correlation between things is bad history for vintage decisions, I guess.
Anyway any of those three will probably be about as far
Python:
sess = gpt2.start_tf_sess()

gpt2.finetune(sess,
              dataset=file_name,
              model_name='124M',
              steps=1000,
              restore_from='latest',
              run_name='run1',
              learning_rate='1e-5',
              print_every=10,
              sample_every=200,
              save_every=1000
              )
(hopefully real Fast blesses us with one of his signature long posts in this thread...)