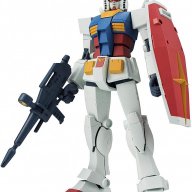 Joined

Oct 24, 2021
Messages

4
Trophies

0
Age

20
XP
Country
Hello, back in the fall i bought an ezflash de and it was having issues freezing, I tried different sd cards and different systems (fat ds, gba sp ags-101 and gameboy player) and no matter what it would always freeze within a few hours of play (with the gba test cart rom and a pokemon emerald rom that was ripped with a gba cart reader) . So i decided to return that one. Over the holidays i decided to get another one (from a different seller) and this new one seems to be having the exact same issues. Only way to never get freezing is to use games in NOR. Both where updated to the latest firmware that is said to fix freezing
So my questions are
1. What is the best way to format the sd card?
2. Could i just be unlucky and got two bad carts in a row
also once the gba tester cart crashed on the results page and threw up this dma error no idea if that could help figure out what the issue is.
3. is there known issues with certain revs of consoles?
4. Any suggestions on how to fix this issue (I really want one of these to work they seem so cool and feature filled compared to an everdrive)