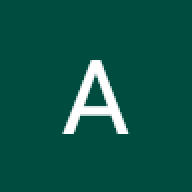 Joined

Nov 23, 2021
Messages

2
Trophies

0
Age

25
XP
Country
Hello,
I am new here, so I apologize if it is not in the right section and/or a similar issue has already been solved, but I didn't find anything on the topic.
I have virtually no knowledge of coding, but I can follow instructions and wing it, most of the time.
So, here is the issue
: I am dumb, and was in a bit of a hurry, so instead of dumping the virtual consol's save file on gm9 through agbsave.bin options, I made a copy of the agbsave.bin and went ahead and reset my system. I would be really grateful, if somehow, it would be possible to extract the .sav file from my copy of agbsave.bin on a computer (I don't mind dabbling in hex editors, I guess...), or directly reinject the agbsave.bin in my current system.
For info, I have :
-another CFW n3ds ready to be used​
-extracted a .sav file (at the beginning of the game) for reference​
-VirtualBoyAdvance on my computer​
-European version of Minish Cap on GBA and the rom extracted from it​
-a 100% complete save lost somewhere in the .bin file​
It's prbably stupid, but I already tried to extract a .sav file the exact same size as the reference file, starting at the line that indicated the game title in the .bin file.
P.S. : If there is already a solution, please, please, give me a link...