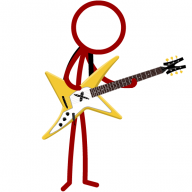 all the world needs is me
OP
Member
Joined

Apr 22, 2011
Messages

1,626
Trophies

1
Location
XP
Country
Thomas Hardy is criminally underrated. Probably to do with the cleverness of his writing style, which in this instance I feel has become too clever to comprehend.
I am reading
Two on a Tower
, and to provide context for this quote, the novel revolves around a landowner, Lady Constantine, who has fallen in love with her decade-younger 'social inferior'. He is an astronomer who was rushing to have his latest discovery report published. Upon delivering it he receives the latest issue of a scientific journal in which he finds out that someone else beat him to it, and the discovery is no longer his own. In a fit of fury he lies face-down in the rain and passes out, leading to his grave illness. A paragraph describes how everyone was anticipating the announcement of his death, and it is followed by:
Two on a Tour | Volume 1 | Chapter 10 said:

But Swithin St Cleeve did not decease, a fact of which, indeed, the habituated reader will have been well aware ever since the rain came down upon the young man in a certain paragraph of the ninth chapter, and led to his alarming illness. Too many maimed histories (such as his would have read, in those circumstances) are hourly enacting themselves in this dun-coloured world to justify the gratuitous infliction of yet other mournful details concerning those

'Who lay great bases for eternity
Which prove more short than waste or ruining.'​

How it arose that he did not die was in this wise; and his example affords another instance of that reflect rule of the vassal soul over the sovereign body, which, operating so wonderfully in elastic natures, and more or less in all, originally gave rise to the legend that the supremacy lay on the other side.
From "Too many maimed..." onwards has left me confused. Can someone explain this in more accessible language?