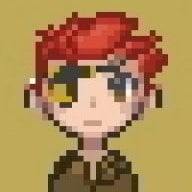 Well-Known Member
OP
Newcomer
So, first, I bought a second-hand o3DS, and region-changed it from USA to JAP, and then from JAP to EUR -all on sysNAND-, and it got bricked when I used 3DS-downgrader (never use it ok?) to get an arm11 semi-brick. Eventually, I unbricked it and region-changed my o3DS on sysNAND to USA (since I don't have emuNAND). When I try to open the Nintendo eShop, it loads, the disclaimer starts, and the eShop logo loads, but then, it just gives an error 007-2001, also, when I try to go to the theme shop, update a game, or do activities that require purchasing from the eShop, it gives error 005-5958, or 007-2001 (on FE: Awakening only). Plailect's guide says that this is entirely up to Nintendo's servers, and there's nothing I can do about it, but I read across the forums and there is a way, and it's called the 3 SD card trick
I read on how to do it, but it only supports doing that on emuNAND, not sysNAND. So, I am out of options. What do I do now?

P.S:
I haven't created an NNID when I first bought it, I just created an NNID before it was bricked (when it was in the EUR region). After the brick, I deleted my NNID via GM9, created a new one, and still doesn't work.