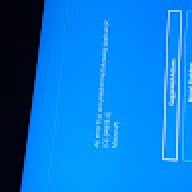 Active Member
OP
Newcomer
On some of my WiiWare games, the Wii crashes and displays Error 002. This has affected most of my WiiWare, and i can still use my other channels (Disc Channel, Mii Channel, etc).
However, some of my games do work, and the error 002 has affected at least one of my legitimate wii games too.
I am on 4.3e, BootMii as boot2 and ios, priiloader, etc. (I followed wii.guide) (console is a launch day model, and has been modchipped too)
I have tried searching for a solution prior to posting this, and i cannot find anything about error 002 on Wii channels.
Is there any way i can fix this?
(I did have another wii with some of the same games and they all worked fine (same 4.3e, but no modchip))

I will try to attach images later when im not busy.