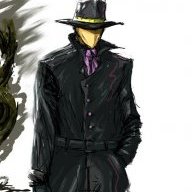 Joined

Dec 12, 2020
Messages

141
Trophies

0
XP
Country
Hey, everybody. How's it goin'?

So, I've run out of space on my 32gig memory card for my PCH-1000 model, and have decided to upgrade to a 64gig memory card (official, not SD2Vita mod). For whatever reason, Henkaku destroyed my Vita/PC-connectivity a long time ago, and my Vita can no longer connect to my PC via USB. I've done all sorts of troubleshooting to fix this issue -- installing & replacing drivers, rebooting PC in safe mode, etc.-- without success. In fact, it only seems to have compounded the issue, as the PC used to recognize the Vita as "PS Vita Type B", but now it doesn't even do that. Luckily for me, FTP is a viable option that has effectively allowed me to circumvent the issue. Up until now, anyway. It's been years since I last upgraded my card, but I believe I did it all through Sony's official means last time, before I jailbroke my unit. And I remember it being a huge pain in the ass, and that I basically had to re-download all the software (most of which is comprised of PS1 games I downloaded legally).

So, basically what I'm asking is... is there anyway to completely backup my memory card via FTP, including all my game software? And how could I go about transferring it to my new memory card without having to hook up my Vita to the PC? Is there any sort of memory stick dongle for SD2Vita that's compatible with Sony's proprietary cards? Any input, insight, or advice would be greatly appreciated!

EDIT: Well, disregard all that. My USB drive is actually working now, so I attempted backing up my games and applications through QCMA. An error occurred in the middle of the transfer, and I had to restart the device. I imagine this may be a dated method for backing up your Vita these days, but with these older Vita models and having no internal storage of their own, I'm not sure what other viable methods there are. So, if anyone has any additional input, insight, or advice on the best way of backing up and transferring your games and applications on a hacked device, I'd really appreciate it.

Thanks, again.