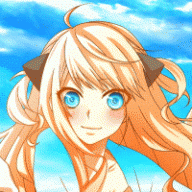 Joined

Apr 23, 2009
Messages

3,462
Trophies

0
Age

30
Location
XP
Country
Dear god, the 1st term of my last year at school is over. This has gone far too fast.
So yeah. As of now I'm on October Holidays for 2 weeks, wooh! How do I celebrate this? Sitting around in my room doing fuck all...
ROCK'N'ROLL!!!!!!
Or not as the case may be. My life is boring as shit.
Anyway what have I been up to for the past week or so? Well I've just been chilling at school with my Advanced Highers (dear god they can be confusing). Adv. Higher Chemistry Investigation (basically a huge experiment/write-up we have to make up and pull off ourselves) has been finalised as I have told the school what chemicals I need for it. I'm just electroplating nails and seeing how corroded they get. FUN!
Past week's been alright. Though had a blip on Monday when I struck out with the girl I like and got rejected. She said she just doesn't think of me that way and we're still good friends. I could tell she felt bad about turning me down though. Doesn't mean it doesn't suck though. As much as we act as if nothing happened (seriously, nothing has changed between us) I still feel like crap that she doesn't feel the same way about me that I feel about her. I'll get over it eventually I guess until then I'm just glad things aren't awkward.
In addition to this my iPod decided to become self-aware that day as I stuck on the Nu-Metal genius mix to get some teenage angst into my ears (Rage Against the Machine, Linkin park, Evanescence etc.) instead it sticks on some song about heartbreak (which was decidedly UN-metal). I swear it was trying to make me cry that day.
Next week should be fun. Hanging out with some great friends I barely see next Tuesday and Wednesday. Going to a gig with them on Tuesday night then just hanging out and seeing a movie on Wednesday. If anybody's wondering we're going to see a small band called "General Fiasco" who kind of know my friends (as my friends have been to every single gig of their's) Should be a great night if all goes to plan.
Got around to downloading Pokemon White this week. Its a nice game even if I don't know what's going on in the story. The Pokemon designs aren't too bad though I still dislike Mijumaru's design. Still chose him cause I always choose the Water starters. Quite like all the 3D extras that have been built into the game, though have noticed a slight framerate drop when going up a curved incline. Its probably just my cheap, 2gb SD card though. Only other niggle I have is that the transition when going into the buildings is FAR too slow. Hopefully there'll be a hack or something to remove it, or shorten it.
Edit: Just added a bit extra I forgot to put in