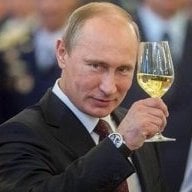 Well-Known Member
OP
Member
Joined

Sep 9, 2020
Messages

241
Trophies

0
Age

113
XP
Country
My wife's boyfriend just bought me a new 2ds XL the other day, so I haven't had time to thoroughly test everything to the max, but as the unofficial king of detecting input lag, the 3ds gave me surprising results.

1) SNES - To start with, I excepted Nintendo's proprietary SNES VC emulator to actually be useful for something, but it's not. Retroarch SNES 9x 2005+ core seems to have lower input lag than the SNES VC and SNES 9x 2002 core. The "bubble2k16" SNES 9x standalone emulators all have higher input lag than the Retroarch one as well.

2) Genesis - Just like Picodrive vs Genesis Plus GX on my desktop, Picodrive on the 3ds has less input lag making it so there's not much reason to use Genesis Plus GX. Also, you can change the Picodrive renderer from "accurate" to "fast" to lower input lag even further where it just about feels the same as the real hardware. Just like the SNES, the Bubble2k16 standalone Picodrive emulator has higher input lag than the Retroarch one, making it so there's no reason to use it.

3) Gameboy Advance - Tried the Gameboy Advance "VC" which should theoretically not have any input lag at all since they can use the actual hardware itself, but it seemed like just launching a GBA game through Twilight Menu++ had lower input lag the way he implements acess to the GBA hardware.

4) Turbografx - Same story as the Genesis and everything else. The Retroarch emulator has the lowest input lag and no reason to use the Bubble2k16 standalone one.

5) PSX - Beetle PSX software emulation on desktop Retroarch is GODLIKE good for input lag compared to every other emulator. The only thing remotely comparable is Picodrive. The PCSX Re-armed Retroarch core on 3ds isn't as good input lag-wise, but it's 'okay'. If Beetle PSX software emulation could ever run on 3ds, it would really take it to the next level (don't think it has the power to do so). I think Beetle PSX in hardware mode instead of software emulation is higher input lag on desktop, so porting Beetle hardware mode to 3ds might not even be an improvement on what exists now, but who knows.