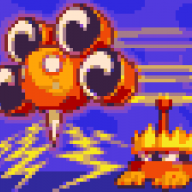 Joined

Jun 17, 2008
Messages

324
Trophies

0
Location
Website
XP
Country
If you use the No$gba debugger version, you may know that it doesn't come with a RAM search utility. But there exist several other external tools that you can hook into an emulator's process that can then search the game's RAM for you. Some of these tools are EmuHaste and EmuCheat.
However, both of them are only compatible with older versions of No$gba, for example EmuCheat only works up to 2.6a (with the emulator config files (.EMU) that I've found), which is before the debug version became free. So, I've created a new .EMU file for EmuCheat that adds compatibility with newer versions of No$gba (currently up to 3.00). This effectively adds RAM searching capabilities to the No$gba debugger.
This is actually trickier than it might seem due to the fact that all of EmuCheat's config files are compressed/encrypted. I tracked down an old tool named xml2emu as well as some example XMLs and guides on Chinese forums, and I've included these as well in the download so that other people can also create/update .EMU files in the future without having to go on a similar hunt.
The download .ZIP includes:
Two versions of EmuCheat, 2009.12.01 Unicode and 2010.10.22 Unicode. The 2010 version requires admin privileges whereas the 2009 version doesn't. I've never had any issues with the 2009 version, so I'd recommend just using that one. But the 2010 version is included for completeness.
My .EMU file for No$gba 2.8d-2.8f, and No$gba 2.9c up to the latest version, as well as the corresponding .XML files. They're in the Emus folder for EmuCheat as well, so it should work out of the box. But if it's not detecting No$gba correctly, try deleting all the other .EMU files.
The xml2emu tool for creating .EMU files.
Example .XML files for xml2emu.
.EMU file creation guide written by dragon2snow.
Thanks to the creator(s) of EmuCheat (I think it's YDMIS and WDPQU?) and dragon2snow for the .EMU guide.
Current latest version tested is No$gba 3.00, using the nocash29c.EMU file. This will likely work for future versions too, but may break at any point.
Download:
MediaFire