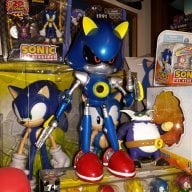 Well-Known Member
OP
Member
I'm currently trying to run GBA games off of my EZ Flash 3in1 using GBA EXPLoader on my DSTWO.
I'm running the latest (0.58b0MX) and no matter what I do (run from PSRAM or NOR), the game runs on my bottom screen despite my DS Lite's settings being the top screen.

When launching the 3in1 from the DS Lite's home menu, it runs on the top screen just fine. What am I doing wrong?