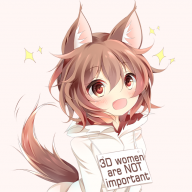 Joined

Jul 22, 2018
Messages

215
Trophies

0
Age

41
XP
Country
I thought I would have some fun with inkscape earlier so I have a vector version now. Maybe not pixel exact but at the size of a label you are playing with a jeweller's loupe to tell. I have not quite figured out dithering/newsprint effects in inkscape so left it for now (got a blurred effect for the shadow around DS though). If I were to do it in GIMP I would probably want to go layer by layer for all the parts which is no fun.

CARD is one of the arials though tweaked a bit. Easy enough to match up. eng was similarly a basic sans serif type deal.

No idea what DS is but was enough of there in high enough clarity I could trace it and copy colours.

Super could be one of several fonts, though Bank Gothic Std Medium and Morris Sans Pro Medium (as well as another Morris sans font) were the best candidates. Sadly they are paid fonts so linking might be hard there (easy enough to find if you need them).

PNG so you can see it

View attachment 269193

SVG attached, made in inkscape with fonts mentioned already.

Did not bother doing any kind of sizing for print, though you have 0.5mm rulers above in the photo so I am not too bothered on that front.

Wonder if we will eventually see these in the new batches coming out.
Could you post a png version please photoshop wont let me import this for some reason. I tried an online converter but it messes up because the font