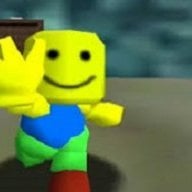 Joined

Feb 22, 2020
Messages

6
Trophies

0
Age

31
XP
Country
Hello Guys! I'm sure you clicked on this because you got a new DSi but it's been Reset and you can't transfer it using your old DSi, right?
And you don't want to make it hard by using Unlaunch which takes time. And HiyaCFW which just replace your Launcher and Photos have problems as well

*HiyaCFW and Unlaunch are required temporary but at the end it will have none of them

Requirements: 2 DSi's with 1.4.5U that you want to use for transfer (obviously)
a 2GB MAX SD Card
HiyaCFW Helper
UNLAUNCH.DSI
A way to open the unlaunch.dsi (I Recommend TWILight Menu++)

(I said Easy, But I didn't say Short!)

Step 1: Install Unlaunch
Step 2: Create a NAND Backup of the two DSi's (you can use fwTool)
Step 3: Put them in your Computer
Step 4: Install HiyaCFW on Both of the NANDs on two folders on your desktop.
Step 5: Place the source console's NAND on the root of the SD Card
Step 6: Copy sys, title, and ticket folders of the target console to the root of the SD Card (If it asks to replace, click yes)
Step 7: Place the SD Card back into your DSi (Then Setup HiyaCFW)
Now your gonna see your apps, but it's not in the Real DSi yet (The apps are in HiyaCFW, and not the console memory)
Step 8: Go to System Settings > Data Management
Step 9: Copy your apps in "System Memory" to the SD Card
Step 10: Launch Launcher using Unlaunch (Simply Press X and Power Until It Shows The Unlaunch menu)
Step 11: Go to System Settings > Data Management
Step 12: Copy the apps from SD Card To System Memory
Step 13:Uninstall Unlaunch and HiyaCFW (if you want)
Done!

Any things that I forgot? Ask me them!