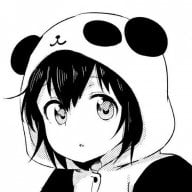 Active Member
OP
Newcomer
More detailed graphics, high resolution menu and portraits.
Important:
- The menu has some minor glitches! I am working on them!
- To fix the low-res font, enable Wild Arms fix in the hack menu and set the bilinear filter to [forced]. Not perfect, but better than nothing.
Version 0.7
-----
Install:
Download the latest Pcsx2 nightly build (v1.7.2404 +).
2. Extract the folder to the pcsx2 texture folder (...\Pcsx2\textures\SLUS-21207\replacements). SSD recommended!
3. Config > Graphics Settings > Advanced tab:
Load Texture: ON and Async Texture Loading: ON
4. Have fun!
-----
Current Progress: ~70%
-----
Credits: Panda Venom
-----
Download V.7:
mega.nz/file/EINGTB6L#-8_WCkuaSS-B0EnEUuIBK8wtT3Wnh3B19RdXbwM_y4w
Video: