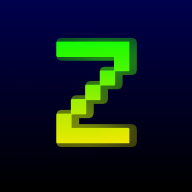 Joined

Feb 22, 2021
Messages

24
Trophies

0
Age

22
XP
Country
I'm sure everyone else is sick of me by now asking silly questions, but here I am again.

I would like to be able to set the sys/main.dol of a WBFS to a forwarder to a dol that is also on the disc in the /files directory.
The point of doing this is I would like to make a collection of some other homebrew apps on a disc (For my example, homebrew games I've made in a single wbfs/iso disc collection)

To simplyify it because I have a tendency of not explaining things clearly:
Make the sys/mail.dol open a dol that's in files/XYZ.dol So I can make a menu where you can choose to open different dols.

The closest example to this is Pun Emu (Which is how I got the idea to do this in the first place, I looked everywhere for it's source code, but it all led me to 404's and sketchy websites)
Where you selected an emulator, and it booted that emulator's dol.

I've flipped through the source code of several forwarders, but I most of them crap out errors and don't start. Or at least keep looking for the sd directory

All help providable is very appreciated, thank you all for your time.