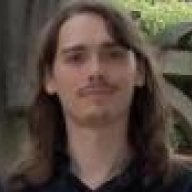 Joined

Sep 16, 2011
Messages

623
Trophies

0
Location
Website
XP
Country
A few years back I posted a question
here
regarding the idea of using "Match Local Users" to push a CFW onto an otherwise unmodded Switch. Well, on a related note, I wonder if there is any way to push a modified game update to an unmodified Switch which could then run unsigned code?
I'm asking in large part because I want to update Animal Crossing on an unmodified Switch without updating to the latest firmware. I found an NSP update file for updating Animal Crossing 1.6 for Switch Firmware 10.2, and was thinking that if I installed that onto a modified Switch I could then use "Match Local Users" to push it to an unmodified Switch, but I am concerned about the possibility of someone creating a bad update that runs malicious code. For the modified Switch, I can just create a NAND dump and maintain a backup of the emuNAND (always keep backups) but even though I can make a NAND dump of an unmodified Switch if I take it online after restoring the NAND it would get banned because the logs won't match anymore.
So, in this case, I'd prefer it if it wasn't possible. So, is it possible to use "Match Local Users" to install unsigned code onto a Switch console? If the Switch has some sort of CRC check that would prevent it I imagine. Alternatively, if modifying the update makes it unsigned and if being unsigned made it no longer work that would prevent the issue as well.
If it is possible what steps can I take to make sure I have a good update so the unmodified Switches don't get banned or damaged?