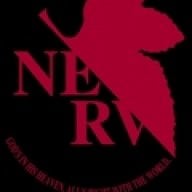 Streamforce Supreme Commander
OP
Member
Joined

Aug 11, 2008
Messages

1,874
Trophies

0
Location
XP
Country
First off, not trolling in the slightest here, I have a day 1 deluxe bundle that I am perfectly happy with, and I am looking forward to quite a few games coming out. But in looking over E3 news and then my existing games, something struck me - with the exception of Nintendo Land and Zelda WW, Nintendo games use the gamepad minimally. Don't get me wrong, off screen play is a wonderful feature I've used a bit, especially for NSMB U. And I also don't think something should be added just because it's there - I hated the stylus controls in DS Zelda and the motion controls in NSMB Wii and DKCR were pointless. But let us compare -

Nintendo
NSMB U - Lame Boost Mode nobody ever uses.
Pikmin 3 - Preferred control scheme by Nintendo itself is Wiimote/Nunchuk, according to numerous interviews
Smash Bros - Nothing we know of, confirmed no touch controls
Mario Kart - Nothing we know of besides gyro controls and probably map
Donkey Kong - Nothing we know of
Zelda WW - Map, Inventory

3rd Party
Batman - Inventory, Map, Sonar, Profiles, Scanning, Upgrades
Darksiders II - Inventory, Map, Waypoints, Upgrades, Objectives
Deus Ex - Inventory, Map, Hacking, Objectives
Ninja Gaiden - Moves list, upgrades
Skylanders - Objectives, Stats, Puzzles, Skystones
Rayman Legends - Various touchschreen levels, gyro
Zombii U - Inventory, Map, Scanning

It's sad when even old ports from other systems (Like Batman, which has amazing gamepad support in my eyes) use the gamepad seemingly better then Nintendo has so far. Even something as simple as just having the objectives always up in Skylanders is nice.