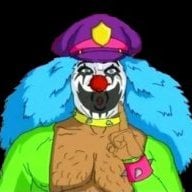 MENUdo Afficionado
OP
Member
Joined

Nov 18, 2008
Messages

2,209
Trophies

0
Age

32
Location
Website
XP
Country
Ok, I'm gonna be getting a brand-new Wii sometime soon, and I'm gonna want to hack it to get the Homebrew Channel and so I can play DVD backups of my games. Do I have things right?
Following
this guide
:
1. Follow all the instructions on the Getting Homebrew and BootMii section
2. Follow all the instructions on PreLoader and cIOS (I'm really cautions, and since BootMii can't be installed as boot2 on new Wiis, I have to install this... from what I understand)
3. Follow all the instructions on Backup Launcher (I might just use the HBC Launch method for simplicity's sake... I don't see any benefit from installing it the other way as opposed to the HBC way except for having to not click one extra menu item)
4. Follow all the instructions on Backing up your NAND (looks... complex.)
I'm kinda nervous about this - if I get a new Wii and brick it, I'll be screwed. Mind you, I could just return it to where I got it (hack it the same day as buying it) if hacking fails and tell them it wouldn't turn on right out of the box. I'm sure that would work.
So, do I have everything right here? And after that, I just rip my games (or download the ISOs of them), burn them to a DVD using a standard burner (like Imgburn), stick a DVD in the Wii, launch the backup launcher in the HBC, and play?