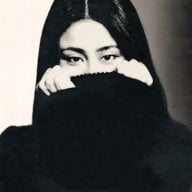 Joined

May 22, 2022
Messages

14
Trophies

0
Age

22
Location
XP
Country
I'm really unsure but I think this is indeed a ticket issue.

@EnHasSkill

There are mutiple DLCs available. Please deinstall all of them. Then deinstall MK8 itself, too. Now delete the tickets for all of them - also for DLC you maybe tried in the past (skip what you can't find but I guess the issue is either a ticket left over from another DLC or even MK8 itself). After that install MK8 first, then the DLC you bought. Before installing any further DLCs: Check that the game works this way, please.

In case that won't work: Do you have any other games or stuff installed on the Wii U?

//EDIT: Note that DLC tickets stack up. So there will be just one ticket even if you have mutiple DLCs installed. And this is what I think we're seeing here: You tried some other DLC before buying the one in question, so the ticket from the legit one got merged with the unlegit. That's why you get this error and can't find the correct ticket. You need to remove the unlegit ticket before installing the DLC and that's what my steps above try to ensure.
There is no DLC on the console, as for the solution you gave me , i can try it , i dont remember installing another DLC tho as maybe the previous owner maybe tried , yes i do have some games installed on it Minecraft , Wii Party U , Nintendo Land , other than that , theres nothing