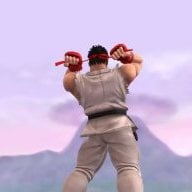 Joined

Jul 30, 2016
Messages

1,162
Trophies

1
XP
Country
This case has been public for a few years now. The latest court decision overrides the previous one and it seems the mother will be able to go ahead with the transition of her son. Apparently the father has to pay 5000$ a month.
There is dispute whether the son actually wants to become a girl.
What is new to me is that the mother is not even the biological mother. She received the twin boys via egg donation.
What is your opinion on this case?
https://nypost.com/2019/10/23/texas...ng-to-stop-7-year-old-sons-gender-transition/
https://www.lifesitenews.com/news/c...ansition-for-8-yr-old-regains-decision-rights
My theories are:
a) After the break-up the mother become jealous of the reproductive success of her former husband. The transition is a way to axe some of the descendants of his. Children at that age are extremely malleable. You can turn them into or convince them of anything. They also don´t have a concept of sex yet. My parents also let me wear a dress once. Children want to please the desire of the parents, which would also explain why - if both parents tell the truth - the son acts differently around each parent.
b) The mother wants to have an even sex ratio. I have no data on this, but from my experience fathers usually wish for a son or have no preference. Mothers often want to give birth to both genders. My mother always told me how she wanted me to be a girl for said reason (hence the dress thing; luckily there were no surgeries back then). I have heard other women express similar desires. Even here in China, many women still usually want a son [traditionally the better provider at old age] but the second one "can" be a daughter. [this topic is common in China now that a second child is possible for two parents who don´t have siblings]
c) The mother wants to signal virtue. It is like celebraties adopting children from a different race.
d) The mother genuinly believes her son´s "soul" is in the wrong body.