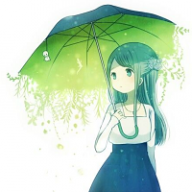 Active Member
OP
Newcomer
Joined

Dec 27, 2020
Messages

31
Trophies

0
XP
Country
Introduction
These past days I looked into hacking Disaster Report 3 to create an english translation patch and stumbled upon the previous efforts from
@TwistedZeon
and his team which produced a completed translation but didn't succeeded in inserting the text into the rom. But the team gathered a ton of information and released some PoC to the public.
I played ZZT 1,2 and 4 this year and loved them so I decided to give it a try and hack ZZT 3 to make it playable in english.
My goal is a bit different than the previous translation project: I just want to get a playable english version of ZZT 3 out there. I don't necessarily need it to look pretty nor is my goal to translate every picture or cutscene. As it stands there will be japanese text left in my release but that's better than no release in my book.
When the basic translation work is done I will look into improving the patch.
Progress
(24th of January, 2021)
Things are going smoothly and we are currently in the process of editing the script. We decided that the translation we already had from the old project was way too literal so we decided to give it a massive overhaul.
This might take a while so don't panic when we're not updating this thread for a while. We will make a public announcement when the script is done.
Help wanted:
We need help with editing the menu images so please contact us if you have some skills with Photoshop/Gimp and want to help out. We'll provide you with the translations and the images so all you would have to do is inserting the translated text into the images and send it back to us.
Other then that we haven't touched the cutscenes yet so if you have any tips on that topic beforehand we would be glad to hear them!
ETA
We're working on this in our spare time and as I mentioned above there are still some things to resolve so please don't expect a quick release. We can't provide an ETA but if there are any major issues or other important updates we will update this thread.
*mod edit*
Continued discussion
:
here
Last edited by
DinohScene
, , Reason: OP requested continuation in a different thread due to cooperation