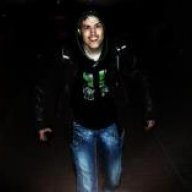 Joined

Aug 9, 2013
Messages

37
Trophies

0
Age

26
Location
XP
Country
Hello,
I'm Pokémon and Digimon fanatic, but there is one game that I love as much as Pokémon and Digimon games and that is Dinosaur King DS. But compared to first Pokémon and Digimon games this game is lacking a bit. So I want ask that someone enchant games like we see with Rom Hacks. I noticed that DS Rom Hacking advance that much that we can edit even big things like Maps, so. Here is the list of how the game could be enchanted:
More Dinosaurs to use. First: there is some Dinosaurs in game that are only interactable in overworld or as Move Cards, so would be nice to see them made as playable. Secondary: thanks to Jurassic Park/World franchises we know more Dinosaurs both regular ones and genetically modified (for Genetically Modified ones new features could be implanted for obtaining them). Thirdly: by this time there could be more Dinosaurs discovered in real world since game release or invented in other games/movie/TV too. For new Dinosaurs visuals we could use plain images or even nothing for now.

More moves. For now animations could reuse some animations or be without animations.

Make leveling harder after level 51, because after level 51 Dinosaurs need always same amount experience (6500).

Make books last longer. Now books last 100 and 250 steps, but that's a bit to small time, so increasing these numbers slightly would be nice and would work well with my previous suggestion/idea.
Make existing Dinosaurs more unique. At the moment all Dinosaur stats (HP, Attacks, Technique) are totally predetermined by Rarity (1-6 stars) and Types (6 of them), so expanding this idea could be one way like expanding Types, example Attack 1, 2 and more. Another way is to make Fossils Cleaning more rewarding, because now it only gives different Dinosaur levels depending on how good you did, so adding chances to have better stats then usual with better cleans would be nice.
More areas. With more Dinosaurs more areas is needed. Etc in Euro Town East there is gates that leads to nowhere and sign for gates says that is under development, so that could be one place for new areas.
Make Zoe (Zoe Drake) and Parasaurolophus (3 Star Rarity) playable. So this one requires a lot of work, because it will require make story changes when playing her and need make Parasaurolophus version of 3 Star Rarity.
Thank you in advance for reading. And thank you in advance if you interested to do this.