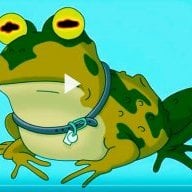 Joined

Apr 11, 2011
Messages

585
Trophies

1
XP
Country
Just an update,
Diamond Trust of London by Jason Rohrer and Tom Baily is a go. The funding has been reached ahead of schedule and it will be printed. There is however still time to get a signed copy or some other cool incentive; 3 days only...
You may recognize his name frm such games as Bit Trip and others...
Many already know this fascinating game has been coded and approved by N for some time now, it was only as matter of monies. They have reached thier funding goal, but these kickstart things are a case of more is better..
He has already added even more awesome gifts for those who have funded this news worthy and interesting game and they may yet continue to be added as the next three days continue. He still has three days to reach the goal, but as we see he has already done that.
It's not too late to jump on that bandwagon..
For more info on an interesting game for the
DS
&
3ds
head to kickstarter.com and searh diamond trust
I have no connection with the project in the sense that this is not written to promote him, just an amazing game I have been following and awaiting release. I also funded it as well as did over 1000 + others..
Can't wait...
Some of the copies he has promised to hand deliver..
UPDATE: I spoke with Jason today and this is not intended to release through Gamestop, though he did not exactly mention his intentions otherwise, this info was in response to my letting him know about Gamestops poor pre-release track record for non first party games.
(Note to Gamestop: Your disgruntled ex-buyers WILL be heared and have thier say with or without you...)