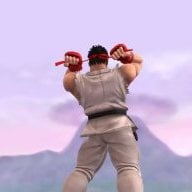 Joined

Jul 30, 2016
Messages

1,223
Trophies

0
XP
Country
Yes there are genetic differences (*duh*), in fact there are so many of them, that you cant easily use them to define race (because there is more variability cross one race as well),
There is more variability of height between men (roughly 1,50m to 2,20m = 70cm) than there is between the average of women and men (1,60m to 1,75m = 15cm).
Therefore men are not taller than women.
And the terms "man" and "women" are social constructs.
If you are Black you might be less likely to get skin cancer. Sure. But the reason for it is not 'race' but melanin production. And melanin production varies within a race. And we dont define races by melanin levels alone (there are some pretty darkskinned ... *insert maybe racist attribution here*). And ah, you see the problem.
We have already been through this. The reason Sub-Saharan Africans are less likely to get skin cancer is genetic. It is not based on a social construct but genes. Genes means where one originally comes from, one´s ancestry.
Australian Aborigines and certain Indian groups also have higher melanin levels, but they are not of the same race / origin. When people say "black" they usually mean "of Sub-Saharan African descent" and when they say "white" they usually mean "of European descent". I advocate for more scientific terms but daily-life terminology does not negate the scientific truth behind it.
My race/ethnicity/origin is not a lottery by the way. I did not play the lottery of life, I am the product of my parents and their parents and so on. E.g. two people of European descent do not suddenly have an East-Asian baby. You still have not acknowledged this fact, by the way.
You have acknowledged, however, that your assertion that race is not based on genetics is due to consequences you perceive. Therefore your argumentation it is not truth-based.