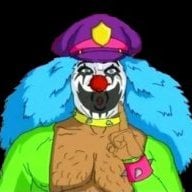 MENUdo Afficionado
OP
Member
Joined

Nov 18, 2008
Messages

2,209
Trophies

0
Age

31
Location
Website
XP
Country
Alright, I decided to starts a Debate of the Week. Basically, I give a topic and people in the thread can debate about said topic.

Now when I say debate, I mean give your opinion, allow others to give theirs, and compare opinions, etc. This isn't intended to be a flame war, and trolls are not welcome. If you can give an intelligent viewpoint on the topic at hand and you can maturely enter a debate without bitching other people, flaming, or arguing, then come on in. If you've got something to say to agree with me, or if you have a differing opinion, speak your mind. Any proper, mature statement is acceptable.

Mods, please lock the topic if it gets to be too out of hand.


Now then, on with the Debate of the Week!

This week's topic is guns, particularly the famous saying "Guns don't kill people; people kill people." What's your opinion on this?

Personally, I think it's completely true. Let's think of this here for a sec - if I have a loaded gun in a stand pointed at my head, and nobody is touching that gun, it will never kill me. It'll just sit there. However, if someone were to come to the gun and pull the trigger, they'd have killed me. A gun is a mere tool that has the capacity to kill, but it doesn't kill people. It doesn't pull the trigger; it just does what it's told by the user. The person behind the gun has the intent to kill, and the gun is allowing the person to do that easier. But the gun doesn't have a mind of its own and it doesn't kill the other person. Ergo, guns don't kill people; people kill people.