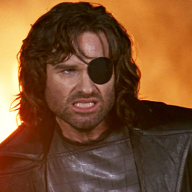 Joined

Nov 9, 2020
Messages

2
Trophies

0
Age

33
XP
Country
Hello everyone!

I really need a light here if anyone can help.

Well, I bought a bricked Wii in the hope of fixing it. Originally it had no NAND backup, no bootmi as boot2 or ios, no priiloader, no modchip.

When booted, It showed the "system files are corrupted" distorted message, but it was able to sync bluetooth and I could access recovery menu via savemiifrii. This way I checked that it was updated to 4.3U and it was also able to run most (game) discs from the recovery menu even without a modchip.

So I tried a lot of methods to run MMM or something else with what I had... Bluebomb paired but was unable to "bomb", unbrick discs and wad discs were all unable to load, game discs would mostly work but I couldn't run patched SSBB-PAL - so it killed most via-game unbrick methods (unfortunately I didn't had the chance to try the savegame flood one).

So after a lot of research and more money spent in blank DVD's than in the Wii itself, I came across this "dop ios fix downgrade disc", and even without a modchip I thought "why not?". I was running out of options anyway.

Well, I fucked it up obviously. I knew downgrading was a bad idea from the start so shame on me. The disc was loaded from the recovery menu, the version indicator vanished from the screen and after a while it showed the "system files are corruped" message, but this time it wasn't distorted. So, I rebooted the console and since then all i have is a black screen and I can't access recovery mode anymore.

At that time I just gave up and decided to sell the parts, but than I discovered that a friend of mine have a wii with a modchiped drive (too late I guess). After some tests (and more blank DVD's), I identified the modchip as a "WiiTop" (it's described as 'Not a Wasabi clone'). I was unable to enter the thing's menu or find a menu disc, but it was already set to autoboot anyways. It fully boots backups (except SSBB) without entering the disc channel.

I put the modded drive on my Wii but it was unable to load anything. Just the black screen. From what I've read, it will not load anything if the IOS and/or SysMenu are missing or corrupted, so that's problably what happened when I used the downgrade disc and if that's the problem the thing is dead.

But since I have this modded drive in hands still, I was wondering if there's maybe still some hope to fix this Wii!? Maybe?? I couldn't find anything so posting here is my last shot.

If you're wondering "why so much trouble to get this trash working?", it's because they're not that cheap down here in Brazil.

Thanks and sorry for the wall of text!