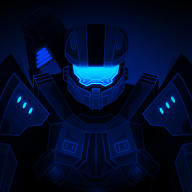 Joined

Sep 28, 2017
Messages

1,276
Trophies

0
XP
Country
Hello everyone, some stuff recently has been happening, unfortunate things...

It seems some Chinese developers caught wind of the cheat databases and decided to take them and distribute them with their flash cartridge kernels as their own. Licenses and or credit was not included with those distributions, I won't name sources because I don't want cases of any potential harassment to happen. Even so, I feel as if important work and history was lost to yet again individuals who put zero effort into much of anything, especially those in it for a quick dollar. Most of you may or may not understand why this may seem like an issue to me or hurts me in some way, most of you may be thinking "it's how the world works" or "it's the internet, deal with it." All I can tell you is, when it comes to something you are passionate about, you love it so much that you dream it, think it, react to it, etc. you would understand the situation whenever you spent years working on it and still are working on it, and it takes less than a few seconds for someone or a group of individuals taking that content and making it their own.

Outcome and plan:
I am still going to work on the cheat databases, but now history is repeating itself all over again, misinformation I am sure will occur eventually, overall, it's not going to be the best of times. 2.5.0 will come though, and I don't plan to stop just because of this nonsense.


UNRELATED BUT FUEL THAT WAS ADDED TO THE FIRE:
In terms of unrelated projects to the databases, let's just say one of them I have to deal with a vulture trying to swoop down to snag progress right from under me just so he or she can have personal gain and glory from it. Never seems to fail, once someone makes progress in some way, others have to come in to either try and take over or just flat out take stuff.


Lastly, flash cartridges are one of the very few things I love, it's one of the many reasons I am working on the cheat databases after all. I spent years upon years looking into these things, learning about them, and I even collect them. Unfortunately I feel replaced regardless of my experience and knowledge on the matter because some individuals (not naming any of them for obvious reasons) seem to suddenly have drastic interest in the matter, while interest itself isn't the problem, it's more so the weird and what I feel is the suspicious nature of such things in a time when there was no interest for it in the first place, and in lots of cases I feel my feet are being stepped on multiple times, any sort of knowledge I may have I feel like is just being taken and being ran with, and I don't feel like it's even for the right reasons. This is why I feel like I am ultimately replaced and not needed, because yet again my years of dedication, passion, etc. for content like this just seems like it was gutted right out of me. I feel like a kid going to the candy store, finally being able to get the piece of candy I wanted with the hard earned money that took a long time to get, only for it to be taken away right before my eyes, then mocked and laughed at in a matter of seconds.


By no means am I saying that others aren't allowed to have interest or a part in progress. Progression occurs over time, and sometimes the torch is carried by others or teamed up on by multiple people. I just feel like everything I have done and am doing is for nothing given all the situations happening right now, can't tell if I should be upset or just pissed off, or if I am blowing things out of proportions (most certainly doesn't feel like it). It just doesn't make sense is all really, why so sudden with the interest, why are some people taking stuff, why are some people in the game for the wrong reasons, why do they have to target and or attack people trying to do good things, why must others take things away?

I know all of this seems random and out of order, to be fair I can't seem to say or get anything straight in my mind, I am not even sure if how I feel really translates well with this post, or if anyone could even understand period. At least you know that I will still continue to work on the things I do, I just don't know if I can be as happy about it given how the reality of it all is.