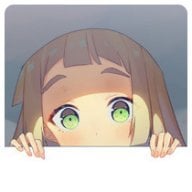 custom themes maniac
OP
Member
Joined

Jun 12, 2015
Messages

485
Trophies

0
Location
XP
Country
Hey guys!! since a place to share FBI custom themes is not exist yet, i decide to create one myself.
The purpose of this thread is to share FBI custom themes, so please don't be shy and share your theme!
Share away!!
___________________________________________
In the past few months i have created some of them and i'm going to share it to all of you
[Example of my themes]
DOWNLOAD
click on the theme title or Gdrive to download
Bravely Default
Gdrive Link
Charizard X
Gdrive Link
Monster Hunter
Gdrive Link
Kirby boy
Gdrive Link
Kobayashi Kanna
Gdrive Link
Rem-chi
Gdrive Link
Alisa Ilinichina Amiella
Gdrive Link
Overwatch Reaper
Gdrive Link
Triforce
Gdrive Link
Megumin
Akashic Records - Sistine Fibel
Ace Attorney - Phoenix Wright
Lucina
Triforce II
Triforce III
Fire Emblem Echoes
Summon Night 5 - Exela x Veloce
Gym Leader Sabrina
THIS ONLY WORK ON LATEST FBI, IF YOUR FBI HAPPEN TO BE AN OLD VERSION GO UPDATE IT HERE
Things what you need to create custom themes
1. Read the tutorial and Grab the necesarry files in
here
2.
FBI theme previewer
3. An image/picture editor app, such as photoshop, corel draw, paint etc
How to install and change between themes
how to install (without "" ofcourse)

1. In your sdcard create a folder and name it "fbi"

2. Inside fbi folder create another folder and name it "theme" (it should be like this "sdcard:\fbi\theme"

3. Copy all of the theme files to "theme" folder that you just created

4. Launch FBI in 3ds and voila the theme will be applied automatically

if it doesnt work

make sure that the files are inside "theme" folder

NOT IN ANOTHER FOLDER

"sdcard:\fbi\theme\theme - monster hunter", FBI won't read the theme this way Change between themes (we need to do this manually unless FBI have feature to change themes)

1. Copy all of your theme inside fbi folder

2. Launch FBI and go to fbi folder

3. Everytime you want to change theme, rename the folder of your theme to "theme"

(ex: FBI theme - Monster Hunter rename it to theme)

Yes, you can use FBI to rename your folder

4. Close FBI and re-launch it

(it should be different theme now)