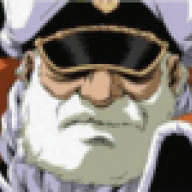 Joined

Jan 29, 2008
Messages

2,324
Trophies

0
Age

50
Location
Website
XP
Country
Homebrew Icons
If you run dem homebrew games and apps on your Acekard like I know I do, then I'm sure you've noticed that a lot of them don't have their own icon (or one that's just plane fugly).
So, I put AKAIO's custom icon feature [thank ya smiths] to the test, and made a grip of bad-ass little pictures that replace the boring und repetitive default generic icon.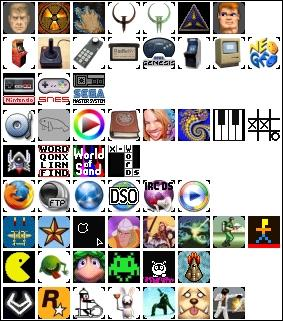 Homebrew Icons Download
To use these, rename the .bmp to the same name as your .nds file
and place both files in the same directory, or if you prefer a cleaner root directory, the .bmp can be placed in the 'icons' folder in '__aio'
________________________
GBA Icons
Hey again, you Acekard freaks. I decided to see if custom icons would work with .gba, like they do for .nds . And sho' 'nuff, those mofos work for GBA games, too=) So to kick things off, I started by making icons for all the GBAtemp Recommends titles (which I will try to keep up with

), and some games I personally dig, ya dig.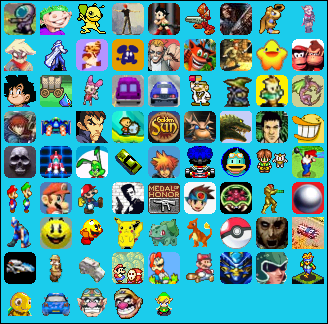 GBA Icons Download
check out these GBA packs too!

GBA pack v1
by flamepanther

GBA icon pack v2
, also by flamepanther

GBA pack
built by Awakened
________________________
File Extension Icons
And now...
Last, but definitely not least, here's the file extension icons.



Extension icons Download
To use these, place them in the files in the same directory, or the .bmp may be placed in the 'icons' folder in '__aio'
________________________
GBA and NDS icons can also be used with WoodRPG and WoodR4.
Its a little bit of a different setup to use them with Wood. Place the properly named icons in '__RPG/icons'. The icons need to have the extension type (.nds or .gba) attached ie: AnotherWorld.gba.bmp