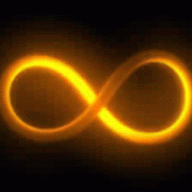 Active Member
OP
Newcomer
Joined

Jul 7, 2010
Messages

43
Trophies

0
Age

30
Location
XP
Country
Hey all, super happy about the new Gateway exploit, ordered my gateway right after it came out (before they all went out of stock) and while it's on its way, thought I'd at least install the 4.5 CFW, which took a day and a half but I got it finally (damn internet settings). Still, I've had my 3ds for a while, and built up a lot of stuff I wouldn't want to lose, however with the 3ds being funky about save data, I couldn't find anything out on the questions I had.

My situation is this. I have a 3ds sd card with all my sd card save data, and a decent number of 3ds titles and virtual console titles. I played the retail card of Fantasy Life, getting save data on my SD card (since its weird and saves there). I backed up all my 3ds data to my computer before I did the 4.5 install process, which is a temporary measure until my gateway gets here and I can go full emunand. While my data was backed up, I installed Persona Q (firmware spoofed) as a cia to test it, and it worked. In my joy at having something work, I immediately decided to start playing it, and now I already have 20+ hours into it. But the questions I have are:

1. Is it possible to take my singular Persona Q save data and merge it with my SD card backup without losing any data?

2. Is it possible to take my Fantasy Life retail cart savedata and port it to a .cia version? (since it is firmware spoofed, I can play it whereas I cannot play my retail cart atm, as well as having the dlc .cia)

3. Will I lose savedata due to the keys being different? I heard that saves made after 6.X will no longer work, however is there a way past this?

4. I read that with a second SD card I can install emunand, thus having an SD card with 4.5 CFW, and another with emunand. Will the emunand card be able to play all my 9.2 sysnand titles? I would appreciate being able to enjoy my copy of smash again (I still would like to take the fantasy life save and put it on the 4.5 card with the .cia of it)

I have heard there's a SaveDataFiler .cia that can extract saves, and I don't know if I can use that for these purposes. My SC card still currently only has Persona Q on it, and the rest of my data is still on my computer waiting to come back. Any help from you guys as to what is possible would be GREATLY appreciated!