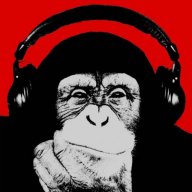 Joined

Dec 17, 2019
Messages

2,448
Trophies

2
Age

28
Location
XP
Country
Ever wondered about how to cook an egg? This article is for you!

Step 1: find a chicken, make sure it is a chicken who has hopes and dreams for their next generation, stalk and observe that chicken for several weeks, learn its habits and behaviors

Step 2: observe the chicken's eggs. how do they look, feel, smell? don't steal one yet, you'll need an adequate decoy/replacement to leave behind when you finally do get that egg

Step 3: determine what type of material you will use for your decoy. will you whittle one from wood? what type of wood? will you model one from clay? paper mache? origami? do your research and be aware of climate conditions that may adversely affect your decoy.

Step 4: once you've determined your material for your decoy... you have to get naked and covered in mud.
Slowly crawl chest on the ground towards the chicken, and release your decoy.
If you're lucky enough Chicken will fall for it, and you've got yourself a Chicken.

Step 5: do the same with a Rooster, but be sure to use femenine pheromones to attract the Rooster towards your decoy. You don't need to be naked for this step

Step 6: say 'Hey Alexa, play my Jazz music playlist' and meet your chicken to the rooster. Hopefully they'll produce an egg 9 months later.

Step 7: 9 months later, you should have an egg to be consumed raw, boiled, fried or blended.

Step 8: profit!