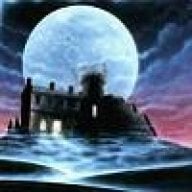 Joined

Jan 11, 2012
Messages

631
Trophies

0
Location
XP
Country
Thats the one rom my previous One:

and this is (now) yours:

<?xml version="1.0" encoding="UTF-8" standalone="yes"?>

<app version="1">

<name>Configurable USB Loader Mod</name>

<version>r78.11</version>

<release_date>20170115</release_date>

<coder>ModMii Edition</coder>

<short_description>Play from USB drive</short_description>

<long_description>

Play Wii Backups from USB harddrive

cIOS 249 is required!

Hermes cIOS 222/223 is supported.

USE AT YOUR OWN RISK!

</long_description>

</app>
Say, have you tried Nintendont using r78.11?
I can't remember mine working through it. Not sure if I went with the beta's because it was just the latest release, but I seem to possibly remember Nintendont didn't work correctly for me with it and I had to go to the betas.
I suppose I can change the version on my card to see what happens this weekend, but seeing you are in the middle of using r78.11 did you have any Nintendont loading issues?
EDIT:
BTW - Maybe I'm just old school, but CFG USB Loader is still my favorite. Given the others a little chance a long time ago, but I always liked its Carousel cover flow the best.