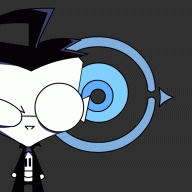 Active Member
OP
Newcomer
Joined

Nov 2, 2017
Messages

25
Trophies

0
Age

36
XP
Country
Hello. I am completely noobish and know absolutely zilch about how the homebrew works on 3DS. I had previous threads here asking about my broken 3DS XL and how to recover my MHG saves. Many of you suggested that I simply homebrew a new system and use save editors to recreate (as closely as possible) my MHG save. This is now where I am stuck.
I am trying to mod an N3DS XL Firmware Version 11.6.0-39U
I have followed
THIS GUIDE
as closely as I could manage with my feeble brain. I have put the required files into my microSD and injected the appropriate files into my OoT cart. I get as far as actually loading the homebrew in the game (woohoo) but I get the following screen upon launching homebrew: (I would upload a photo but my camera cannot capture the text clearly)
*hax 2.9 alpha
2017-08-19 15:05:56
smealum.github.io/hinjhax2/

failed to locate takeover object :<
​
So when this text appears I try to continue to follow the instructions from the guide I linked above by popping out my OoT cart and popping in my MHG cart. But when I remove my OoT cart the 3DS just gives me the "game card was removed" screen and seems to force-quit the homebrew. So I think I either stupidly missed a step, or a step was missed in the guide, and I don't really know which is the culprit. I've looked up the "failed to locate takeover object" error online and a whole bunch of people report renaming a file fixing it. But I'm not even sure I have the file and what to rename it. So now I am going to upload screenshots of my SD card directory so if I have missed a vital folder or file in my setup process somebody can point it out for me. If you need additional screenshots to help identify my stupid mistake please let me know.


My thanks to anyone who can help me sort this out. I've used save editors to mod files on Xbox 360 but that was nothing like this. This commands greater know-how than I possess.