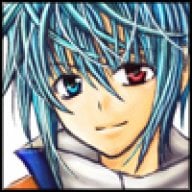 Where do puyo come from?
OP
Member
Joined

Nov 6, 2005
Messages

3,100
Trophies

0
Age

34
Location
Website
XP
Country
This is how I imagine the development of this homebrew went:
"You know what would be a great idea? A comic book viewer for the DS!"
"Yes! This is just the kid of PSP application we need to rip off."
"Let's give it DLDI and WiFi support!"
"Yes. These sound like great ideas."
"But wait, rather than supporting image files or standard archives, let's make it only support a retarded proprietary!"
"That sounds wonderful, but which retarded proprietary should we use? There are so many!"
"We should make our own!"
"Wow! That's SUPER-inconvenient! They'll need to download a separate program just to re-pack images they've just unpacked. You are a genius sir!"
"But that's not all. We'll make it run on Java runtimes, no, normal java. So even if people already have java installed on their machine they'll have to go get the normal one!"
"Wow sir, you're really making people bend over backwards to look at images on their DS! Are you going to compile it for OSX or Linux?"
"I doubt it!"
"Brilliant! People will have to download two separate programs to do one's work when reading normal images shouldn't be that much to ask!"
"For good measure we should take the link to DS projects off our own website and keep the homebrew and packing program apart."
"Good idea, don't want to make things easy."
Long story short I have Java installed and still can't run the re-packaging program I shouldn't even have to bother with. I don't care how friendly the app itself is, the whole process is more than anyone should have to deal with.
I have no idea why I even try bothering with anything other than commercial games on the

, that's what the

is for.