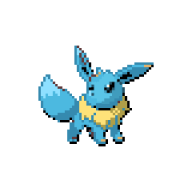 Joined

Oct 16, 2015
Messages

2,449
Trophies

0
Location
XP
Country
tl;dr: With the removal of Tempstyle Dark, I'm no longer able to properly see and read the text properly, even with NegativeScreen enabled (to swap the eye-piercing blue with puke yellow which doesn't make the text "invisible" to me as opposed to the Tempstyle 2 blue).
Edit: to be clear, I meant creating a new theme for this, not to alter the existing styles. I'm just making sure that I don't anger people because they misunderstand my point.
It would be nice if there was a theme which would be more readable for people with colorblindness/dislexia/anything which hinders people from reading text with specific colors/sizing/spacing on the page.
Here are my idea points:
- Replace the blue with any color which contains the least amount of blue as possible (no blue or pink or purple). The current blue-on-blue color scheme for Tempstyle 2 Dark makes nearly all text "invisible" to me, so I'm using Tempstyle 2 White with NegativeScreen to write this post.
- Increase the contrast where it's hard to notice some elements. This includes spoilers, quotes, borders, and placeholder texts.
- Adjust some spacing and sizing for content elements. The spacing for in-content elements is too inconsistent. The size inconsistency also can make some nearby elements "invisible" next to a too big element. Try to reduce the margin between elements, the padding inside the elements, and increase the border instead (for buttons, at least). The same applies to font size.
Currently I find Tempstyle 2 Dark completely unusable, no matter what color filter I enable. Tempstyle 2 White is much better in that regards that the colors are contrasted enough which makes it much easier to see everything, but the big and inconsistent spacing and sizing still can mislead me quite often, especially on the main page due to the big headers and the big icon tabs. Luckily reading a thread with inverted Tempstyle 2 White doesn't seem to incur any problems while reading, so that's good.
Please note that it's not my intention to be a dickhead because my tone of voice might come out very harsh, I just really want to be able to read what I'm looking at without having to use an external program, mostly because my phone is not rootable, so the mobile site is completely unusable since Tempstyle Dark was removed. Also it's a bit annoying having to find NegativeScreen.exe and launch it while wanting to read stuff.
And no, it's really not my intention to shit on the theme, this is just my way of saying that the Tempstyle 2 themes might look good, but are unreadable for some people. In fact, I also had problems with Tempstyle Dark, but it was blue-on-gray, so it was just barely contrasted enough for me to read without complaining. Also there were no big headers, so I was able to read stuff very fluently without having to search the whole page for the continuation of the text.
Last edited by
Sono
, , Reason: added clarification