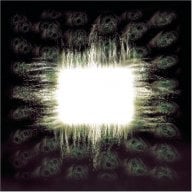 Joined

May 26, 2008
Messages

1,762
Trophies

0
Location
Website
XP
Country
XFlak said:

dude, that's harsh!

ModMii is "just" a batch script... but its the largest and most versatile batch script ever written... and that is a fact. That may not be something most ppl would be proud of because any1 in their right mind would not spend 1500+ hours on a 20,000+ line batch script when they could probably spend less time writing a similar app in a more sophisticated programming language... but I'm not most ppl. I am proud to have written what is probably the most widely used batch script ever made, and why shouldn't I be? I've indirectly helped thousands upon thousands of ppl mod their wii's with my program, and never bricked a single person. Anyways, I don't want to go on too much about modmii otherwise I risk proving your point.

Anyways, the point is... I started writing ModMii initially so I didn't need to repeat myself a million times... when some1 has an upside-down homebrew channel, instead of explaining how to fix it, now i can tell them to run ModMii's hackmii solutions feature. ModMii does it all, it may not be up for app of the year (although I think it should be, but that's a different story all together) but take it for what it is... which is an interactive soft modding guide. ModMii kicks the shit out of any other guide on the internet, and it is the ONLY legal offline guide ever made (unless u count the complete softmod guide, which I am also a contributor to).

And FYI, I've done more for community than just ModMii... heck I am playing a small part in the new ultimate cIOS this thread is all about! Anyways, I don't want to start shit either, and there is no "beef" between us, we're cool, but I had to say my 2 cents.
I didn't mean the genitalia stroking thing like that. What I meant is that you (and this is going to come out wrong, too) act like ModMii is the alpha and the omega.
I mean, I'm sure it's a very useful tool. I just can't personally attest to that since, well, the whole Linux thing I mentioned earlier.