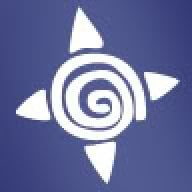 Well-Known Member
OP
Newcomer
Joined

Sep 24, 2008
Messages

75
Trophies

0
XP
Country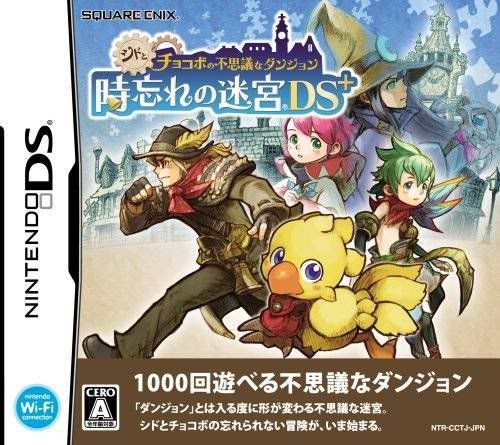 Name:
Cid to Chocobo no Fushigi na Dungeon - Toki Wasure no Meikyuu DS+
English:
Cid and Chocobo's Mystery Dungeon - Forgotten Time Labyrinths DS+
PATCH RELEASE
V1 (June 07, 2010)
V2 (June 08, 2010)
V3 (June 09, 2010)
V4 (Possibly Final) (June 15, 2010)
Notes:
This is the last "big" update -- There will be a 4.1 or something like that to fix a few details I've found (mostly typos and minor things like that)
Decided to cut it a bit short-- the only thing I didn't translate out of what I originally intended are the full descriptions of
Cid's Gears and Coats, because, well... Who plays with Cid anyway?
I decided back in V3 not to translate the key items. It would be too much trouble and they wouldn't look good due to space limitations,
and they were largely unnecessary.
http://www.sendspace.com/file/o9vfkm
Mirror by Pluupy
IMPORTANT NOTES
This is not a story translation patch, and won't be if it depends on me. If someone else wants to take a crack at it, be my guest.
Second, and this goes with the first point as well, due to my lack of knowledge with Hex editing and stuff, I had to make due with "short form text" in some occasions. That is, instead of seeing something fancy like "Dragon Blade" you will see "DrgBld". Why? Because the original script only had that much space and I can't wrap my head around pointers.
So... Basically, I could use some good hex editors. =3​
For those who have issues with freezing, I honestly don't know what might be the problem. I never had any (I tried to recreate the scenarios I've been told) and nothing.
Also, I'm not touching any actual game code, just translating lines and if I ever mess up a line, two things can happen; either the bottom bar disappears and the menu acts buggy (but doesn't freeze) until you exit and open it again; or if I actually modify a game line, the game would just refuse to run at all (happened once).
Still, send any issues, I'll see if I can find something.
Also, if you think you've found a typo, check. If the word is written entirely (Memories as opposed to, say, Memries), then it is probably a typo. If it's a letter missing, then I probably just didn't have enough space to fit it. XD
Here's what's translated
PROGRESS: 95%
(aprox.)
Item Names: ALL items names are now translated. DONE
Item's Short Description: These show when you highlight the item. DONE
Item's Full Description: These appear when you analyze an item. I decided not to translate Cid's Gears and Coats along with Key Items, don't ask. DONE
Jobs & Skills: The job skills names and descriptions. DONE
Combat Log: Almost all done. Missing 4 entries I have never ran across. Pretty much done
Enemy Names: Just like it reads, the names of all enemies. DONE
Enemy Skills: Now you can see what they do too! DONE
Traps & Dungeon Names: You know what these do. DONE
Trial Dungeons: These are the ones you use L+R to go into when near someone that use weird rules and stuff. DONE
Menus & System Dialogues: Pretty much every menu label is done (such as Item, Ability, Key Items, etc.). I've given up with the shopkeeper's dialogue. There's like 1398741 strings for each shopkeeper with the exact same intro, and other things... 'sides, I think they aren't needed... >_>
Big thanks to jjjewel and DarthNemesis for their help. Without them, I might have never been able to get into some files and none of this would've been possible.
Here are a few simple screenshots showing part of the progress that I have: