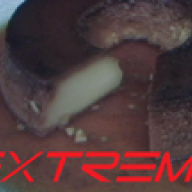 Active Member
OP
Newcomer
Joined

Jul 4, 2016
Messages

30
Trophies

0
Age

21
XP
Country
Ok, so i downloaded and instaled CIAngel to get Pokemon Ultra Moon, tested it with 3D Fantasy Zone 1/2 (both installing game directly from CIAngel and creating CIA and installing with FBI), worked fine.
I left my 3DS on and charging over night downloading UM, when i woke up i took a look at it and it said "Installing content 2 of 2" but it was completely stuck on that, no change to average download speed, completion percentage or downloaded space.
Turned it off and on again and there was no UM to be found, but i had only 19k blocks of free space on my SD card, i dont remember exactly how many i had beforehand but it was definitly more than 30k.
TL;DR
Didn't download the game thanks to CIAngel freezing for some reason but now i've downloaded ~3,5Gb of useless files that dont show up anywhere on data management.
So basically my questions are: Why did CIAngel freeze and will it freeze again? How can i delete those 3,5G of useless space? is it better to install the game directly from CIAngel or download the CIA and install it with FBI?
Thanks for any reply, sorry for any bad grammar and sorry if i posted this thread in the wrong location.