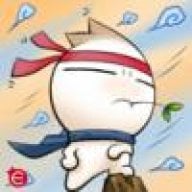 Joined

Aug 27, 2010
Messages

1,399
Trophies

0
Location
Website
XP
Country
A rapidly growing industry in China—dairy farming—is also a major new source of greenhouse-gas emissions. But Huishan Dairy in northeast China is trying to change this by installing the world's largest system for generating electricity by collecting methane gas emitted by fermenting cow manure.
The Chinese have not, historically, been big milk drinkers, but decreasing costs and aggressive marketing efforts have changed that. Huishan's new system will prevent methane—which is 23 times more potent than carbon dioxide as a greenhouse gas—from reaching the atmosphere. It will also reduce waste and odors, and produce a valuable organic fertilizer that's safer than raw manure.
The operation at Huishan is 10 times the size of the typical systems for generating electricity from cow manure. Its massive scale could help make the project more economical. GE, which is supplying the project's gas-powered generators, also hopes it will act as a showcase for the technology. Methane is not widely harnessed in farming worldwide, largely due to the initial costs, a lack of established economic models, and little government support.
Huishan, one of the biggest dairies in the country, imports 3,000 cows from Australia every month to sustain its massive stock of 250,000 cows—about double the number of dairy cows in the entire state of Florida.
Huishan's new electricity generating system will process the waste from 60,000 cows and produce 5.6 megawatts of power. It will generate enough electricity to meet the needs of 3,500 American-size households, which means it will service many more Chinese ones, which use far less energy.
What was previously the largest system for generating electricity from manure produced two megawatts. Most such systems still produce only a few hundred kilowatts. Huishan will capture 20 million cubic meters of biogas (which is about 60 percent methane).
Technology for capturing biogas and putting it to use has existed for a long time. In its simplest form, an enclosed digester allows the anaerobic organisms to break down manure and capture the methane produced. The gas is then siphoned off in a pipe for cooking or lighting. The Chinese government estimates that millions of small farms already have such primitive manure digesters.[/p]

Source