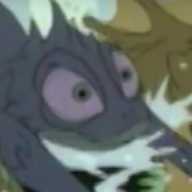 Joined

Jul 18, 2018
Messages

759
Trophies

0
XP
Country
You're not listening. We're not helping anyone in poverty, if anything we've been slowly eliminating social safety nets under Trump, and that's a Republican tradition dating all the way back to Reagan closing down all mental health treatment centers. At the same time, this country has the resources to instantly fix the problem for our own people and anyone living here under asylum/naturalized citizenship, we just choose to spend that money on tax breaks for corporations instead of doing anything to lift up the middle/lower classes. There are way more empty houses across America than there are homeless people. It's just a choice we make to follow the hypocritical rule set of this pyramid scheme-style capitalism. An empathy gap and a short-sightedness. The next economic crash isn't far off, which is why the rich are vacuuming up so much money while they can, so that they feel insulated when it does happen. Good luck to everybody below a certain level of job security/income at that point.
Oh, so this is what's all about! You just want to go against Trump. Because things like food stamps have solved everything and absolutely not been a burden for the public debt.
I know that a lot of people on the left side of the spectrum at least have been causing a ruckus about treatment of prisoners for ages now, so that's really not true...
Rape jokes aren't funny unless done to someone in jail. Let that sink in.