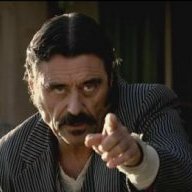 Joined

Sep 12, 2009
Messages

190
Trophies

0
XP
Country
Each content creator who feels their work is being distributed without their permission should contact

[email protected]

to file a DMCA complaint against 91.134.135.201 / cheatslips.com with a link to each infringing link.
Do NOT, under any circumstances, take this advice.
Once again, the codes themselves are NOT, and can not, be covered as copyright under US law. By filing a DMCA, you would be doing so without due diligence and in bad faith which opens you up, however unlikely, to liability for abusing the system.
Again, I think everyone here can side with the code creators. They work hard and others are potentially profiting from their work. That does NOT mean we need knee-jerk and uninformed legal advice out there. Also, threatening to withhold codes if anyone posts them is only going to lead to the inevitable trolling with intentional misappropriation of codes for sole purpose of getting the creators to stop publishing them - and NO ONE wins in this scenario. What we need is a middle ground where codes are submitted and reviewed before publishing, with the more prolific creators given access to claim if owned. Once again, if you're going to run a site with curated information, you need to take responsibility for that curation, which the owner "appears" to want to do.