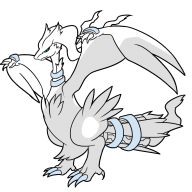 Well-Known Member
OP
Newcomer
Joined

Jun 8, 2011
Messages

63
Trophies

0
XP
Country
Most all games see my 128 MB memory card just fine but there are some games that NEVER see my memory card!!! I Googled 'ps2 "no memory card"' but only results pertaining to the card going bad came up which I am 100% sure that is NOT the case. most games have no issues reading my memory card, it is ONLY certain games and ONLY certain games! I tried adding "certain games" into the search (note the quotes) and still not gotten anything relevant

With a game, it either reads my memory card or it does not. There are no games that where it sometimes reads my memory card and sometimes it does not. This is how I am sure that it is not the fault of the memory card.

So far the games that never read my memory card are: Smackdown Shut Your Mouth, Hard Rock Casino, Burnout Takedown, and Burnout Revenge. Everything else has zero issues reading my memory card whatsoever!

There are multiple games that I have not tested in the PS2 yet, but so far it is only those games that do not detect my memory card. Most games that I run are burned and patched with ESR Disc patcher.

I tried taking my memory card out and putting it back in as well as blowing into the memory card and memory card slot but those games still will not detect my memory card while all others do.

The PS2 browser DOES see the memory card!

Does anybody know what the problem could be?