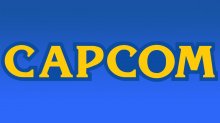 ​
After being hit by a ransomware attack last week
, stolen documents have begun to emerge from Capcom, detailing plans for future releases. While nothing is set in stone,
a statement released on Capcom's website
has confirmed that "development documents" were stolen as part of the recent attack, lending some possible credibility to the leaks. Some of the highlights include:
-
Resident Evil 4
will be getting an Oculus-exclusive virtual reality release
-
Resident Evil VIII: Village
is aiming for an April 2021 release date, and will release on PlayStation 4 and Xbox One, as well as PlayStation 5, Xbox Series X|S and PC.
-A new multiplayer
Resident Evil
codenamed "Project Highway" or "Village Online" that appears to be some sort of battle royale game.
-New
Ace Attorney
collection for Nintendo Switch and PS4, compiling the first three
Ace Attorney
games and localizations of the
Dai Gyakuten Saiban
("The Great Ace Attorney") games. The
Dai Gyakuten Saiban
games were released in 2015 and 2017 and have been Japan-exclusive thus far. They focus on an ancestor of series protagonist Phoenix Wright and take place in Japan and Great Britain near the turn of the 20th century.
-A new IP codenamed "Guillotine" will be coming to the Switch as a timed exclusive in February, other platforms in May
-The source code for
Devil May Cry 2
and
The Umbrella Chronicles
has leaked
-Google Stadia paid $10 million for Capcom to put
Resident Evil VII: Biohazard
and
Village
on the platform. Sony paid $5 million for the PSVR version, the timed exclusivity on DLC and the demo.
In their original ransom letter, Ragnar Locker claimed to have over 1TB of data belonging to Capcom. These leaks amount to only about 60GB, so it's possible we'll be seeing more leaks from Capcom in the near future.
Downloads
for these files cannot be provided, though they are making their rounds across the internet, and have not been taken down from their original source yet.
What was found in the Capcom leak:
* DMC2 source code
* Umbrella chronicles source code
* Resident Evil 4 VR
* Ace Attorney collection for PS4(?) and Switch
* Monster Hunter Rise PC
* Details about more upcoming titles

— PPG (@pokeprotos) November 16, 2020
Source: 4chan