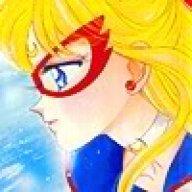 Well-Known Member
OP
Newcomer
Joined

Sep 5, 2012
Messages

64
Trophies

0
XP
Country
Hi, I got a ROM yesterday of save type SRAM_V111 (256Kbit). I can't patch it with GBATA, it doesn't give me the option, I guess because it is not neccesary. I load the ROMs through R4 menu (Wood R4 1.62 I guess, the only info I have about the firmware is "wood akmenu 1.62" in help options, and I don't remember now when I first installed it) and with the support of the EZ Flash V expansion pack in slot 2. I think I have never needed to patch anything, I can't remember. Other ROMs seems to save fine. But this game gives me "Invalid/corrupted save" on every start
All GBA games generates .gba.sav files next to them. Can this be changed to .sav only?
Also, if I run the ROM with GBAExploader, it loads fine, then on next boot, GBAExploader recognize the saved game in the SRAM, writes it to its sav file and the savegame loads fine.
So it seems a problem with gba saves handling from R4, right?
The game is Kuru Kuru Kururin, if anyone was wondering.
Thanks in advance.