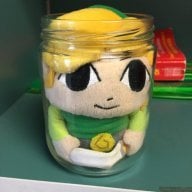 Joined

Aug 17, 2019
Messages

4
Trophies

0
Age

19
XP
Country
Ok so hello every1 this is my first time here and
english is not my native language
so if you see some kind of error just let me know.
The controller i wanna use is a wired usb nintendo switch controller made by HORI and it is licensed by Nintendo. the box says it is compatible with nintendo switch and PC. so when i plug in the controller at the back of my wii and run HIDTest v6 it says it IS compatible (the values at the bottom change when i press any button or move the sticks) so then i created a controller.ini file but when i boot up
Nintendont
the controller refuses to work and i dont know why. is my controller.ini wrong? PD:HIDtest says the config is for my controller. Native controller is OFF and
Nintendont
says it is at the latest version when i try to update it
info about my Wii:
i think it is the first model (it has the gamecube ports at the top) and i run the games from a SD card (2GB)
Here is a pic of the controller:
(the button at the middle is a turbo button but it does not change any value when pressed in HIDTest)
it actually is a pro controller that looks like a gamecube controller and it has all buttons required to play switch games except rumble and motion controlls.
this is my controller.ini:
[Controller (HORIPAD S)]
VID=0f0d
PID=00c1
A=0,04
B=0,02
X=0,08
Y=0,01
CStickY=6
CStickX=5
StickY=4
StickX=3
Up=2,00
Right=2,02
Left=2,06
Down=2,04
L=0,40
R=0,80
Z=0,20
DigitalLR=1
DPAD=1
Polltype=1
Power=1,01
LAnalog=0
RAnalog=0
RightUp=2,01
DownRight=2,03
DownLeft=2,05
UpLeft=2,07
S=1,02
MultiIn=0
MultiInValue=01

(I don't know what to put in "MultiInValue")
pls help.
note:
at the bottom of the Luigi logo it has a light that turns
red
when it is ON. when i plug it in with HIDTest it stays red but when using
Nintendont
it immediately turns off