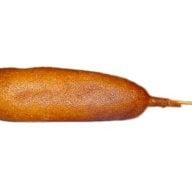 Well-Known Member
OP
Member
Joined

Feb 26, 2012
Messages

169
Trophies

0
XP
Country
Hey friends,

I upgraded my girfriend's 3DS from menuhax to Luma yesterday, and she wants to update Animal Crossing on it (it's the only game she plays).

I went into freeshop to update the game, and received an error (invalid titlekey, if I remember correctly).

When trying to do anything online (updating a game, going to NNID, etc.), we receive an error (022-2634). Googling around led me to people saying that this is an issue with the NNID being tied to the EmuNAND rather than the SYSNAND.

Long story short, I'm just trying to update Animal Crossing for her so that she can visit her sister's house in-game, but online functionality doesn't seem to be working (and that NNID isn't banned).
What's the best way to do that? And can I just let her make her own NNID and give it to that console?

I'm super out of the loop in the 3DS world, so I'm not well versed in any of this. I've never played much of any Nintendo Online, so this has never been an issue for me until now.

Any guidance is much appreciated!