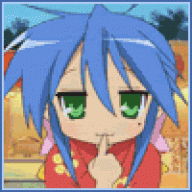 Well-Known Member
OP
Member
Joined

Mar 14, 2009
Messages

165
Trophies

0
XP
Country
Greetings all.

I done fucked up something and now I'm mad. I've been struggling with this for about 2 hours now and I just can't seem to figure it out.

A while back I downgraded my N3DS and then installed CFW (been using Luma, yes I'm updated) and at some point I managed to get FBI on my home menu and I've been using that to install CIA ever since. Today I decided to update my FBI install to the newest version and so I deleted the version I had on the 3DS emuNAND menu and downloaded the newest FBI cia from their site.

However, here's where the fuckup happened. When I try to install the new version of FBI from the Homebrew Launcher, I get an error.

Failed to install CIA file.
Result code: 0xD8E0806A
Level: Permanent (27)
Summary: Invalid Argument (7)
Module AM (32)
Desc: Cert signature or hash check failed (106)

I have no idea what any of this means, but I was installing cia files with no issues just yesterday using the installed FBI cia from my homescreen.

Furthermore, I can't install ANY cia files with FBI from the Homebrew Launcher, and if I try to launch it via BrowserHax after launching Luma, it says it has no kernal access at all.

Can anyone help me out here or tell me how to get BBB or DevMenu or FBI installed again on my home screen? Thanks in advance.