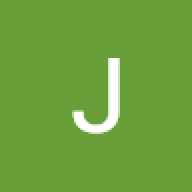 Well-Known Member
OP
Newcomer
Hi, I bought a 2nd hand PS VITA 1000 OLED model, it came with a official sony charger and 8GB official sony memory card.

I want to know if it's safe to homebrew it and disable DEMO MODE permanently.

1. Can I safely homebrew my PS VITA 1000?, I got the SD2VITA adapter, 128GB SanDisk MicroSD card and the 8GB official sony memory card.

2. I saw on Google that you can disable demo mode by homebrewing it and something about IDU via henkaku settings is that safe?, Idk what IDU is and it's not mentioned in the ht tps://vita.hacks.guide / site.

3. Should I homebrew it or get a refund?

I didn't know what demo mode is as my first ever purchased PS VITA 2000 Slim never had this before and I've had to sell my PS VITA 2000 Slim for personal reasons, I googled and found out that ppl say it's a stolen kiosk model, at this point I either get a refund or move forward and homebrew it. I wanna see if homebrew is possible or safe or if not I'll just get a refund.

Model number: PCH-1002, Firmware version: updated to 3.7.4, idk if the previous owner homebrewed it or not as it's from a 2nd hand shop and they won't know either and I won't sign in with my PSN account until I know if it's usuable or not.

I've factory reset and I know the temporary solution to disable demo mode is plug the charger in, press L+R+dpad UP+START then it'll return to retail mode, enter standby mode, wait for the PS button to stop flashing blue, unplug charger and wake it up from standby mode. This method has worked so far, it doesn't keep restarting back into demo mode every 5 minutes and I just need to not turn off the console.

Please help me, I'm tech-savvy-ish, I've homebrewed my PS VITA 2000 Slim before using the ht tps://vita.hacks.guide / site with no issues and got the SD2VITA with my 128GB SanDisk working. but I googled that if you homebrew a stolen kiosk model it'll brick the console because it has to downgrade to 3.60 for ENSO.

I just want to be safe as I'm paranoid as this cost me $185 AUD so I want it to be worth my money. If you're going to help, please be specific as possible and keep it simple. thanks

I created this account just to get help.